The Caval'Air Jazz will celebrate its 12 edition this year from September 8 to 12 !
Many of you have come to appreciate the quality of the 2020 programming;
it is only to read all your nice remarks,
that reinforce our desire to do as well,
if not even better for 2021.
The Caval'Air Jazz Festival team
They did the Caval'Air Jazz Festival
Without all these musicians the Caval'Air Jazz Festival would not have been able to be.
A big THANK YOU to them and of course to you dear public and partners.
How good it is to be in Cavalaire in these first days of September ! As summer festivals put their stages away, Cavalaire dresses in jazz to offer five days of partying and music under the sun of a gently sloping summer.
Nestled in the hollow of its calm, clear-water bay, the town of Cavalaire is a haven of peace whose reputation lies above all in its exceptional climate, its green nature, its long sandy beaches. At the end of the summer season, the Caval'AIR JAZZ Festival takes place in this setting where it is good to live, taking the time of a walk, a sea bath or the tasting of the many and so tasty specialties of Provence.
In the end, jazz in Cavalaire is…
… a few notes of Swing in Paradise !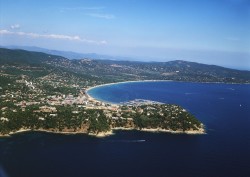 Be the first to know !
To find out the line-up for the Caval'Air Jazz Festival 2021 as soon as it is published and to get the best seats as soon as the box office opens, you can register with the association by sending an email to cavalairejazz(@)orange.fr or by calling 07.66.49.29.37