Cadre anglais

The Caval'Air Jazz will celebrate this year its 14th edition from 2 to 10
September 2023!
Cavalaire sur Mer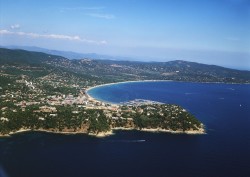 Nestled in the hollow of its calm bay with clear waters, the town of Cavalaire is a haven of peace whose reputation is above all due to its exceptional climate, its green nature, its long beaches of fine sand. At the end of the summer season, the Caval'AIR JAZZ Festival takes place in this setting where it is good to live, taking time for a walk, a sea bath or tasting the many and so tasty specialties of Provence.
Many of you have come to appreciate the quality of the 2022 programming; all you have to do is read all your nice remarks, which reinforce our desire to do as well, if not better, in 2023.
The exchanges, the complicity and even the complicity that we had with you convinced us of your pleasure during the concerts and over a drink you promised to come back next year for a new edition of the Caval'Air Jazz Festival. See you soon…
Esplanade Sainte Estelle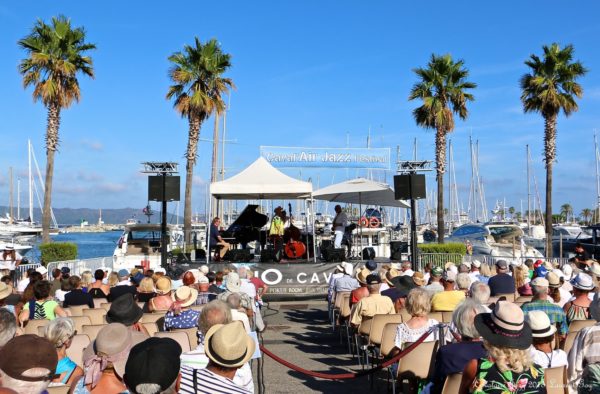 With its unobstructed view of the harbour where the boat masts gently oscillate, the vast esplanade Sainte-Estelle (patron saint of Occitan poets) is the ideal place to host our day concerts. Bathed in bright light in the morning, it is gradually gained by a refreshing shade as the day goes by.
Around the Carré Privilège reserved for the holders of the GOLD Pass, spectators sit on the steps of the Maison de la Mer, or on the terrace of the surrounding cafés.
Sainte Estelle Esplanade GPS coordinates:
Latitude: 43.172675 N

Longitude : 6.530005 E
 Hall Henry Gros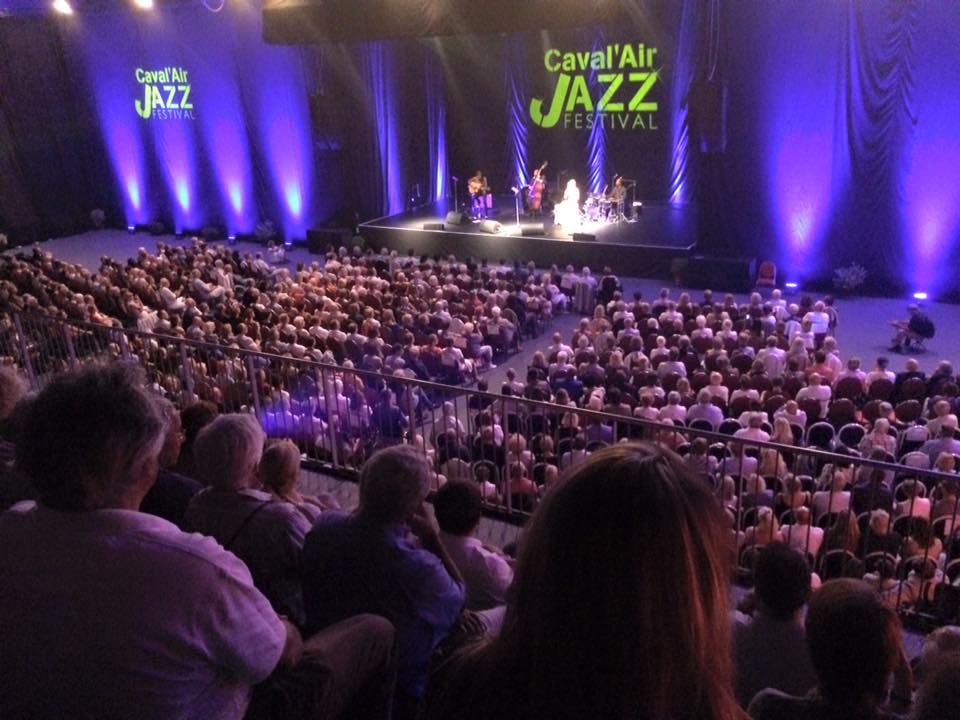 Right in the city center, near the market square, the Henry Gros Hall has beautiful volumes to accommodate up to 1200 spectators. Space, technique and lights: everything is combined to make you live quality concerts. An adjacent bar offers drinks and light dining during between acts or after the show.
GPS coordinates for Henry Gros Hall:
Latitude: 43.170728

Longitude: 6.53131
Basically, jazz in Cavalaire is…
… some notes of Swing in paradise!
Be the first to know!
To know the programming of the Caval'Air Jazz Festival 2023 as soon as it is published and to benefit from the best seats as soon as the ticket office opens, you can register with the association by sending an email to cavalairejazz(@)orange.fr